HOMELEARNING
Monday 28th September- Friday 2nd October
It is important that you complete all the work and give it your best. We are so proud of the way you are all working so hard and we're sure you'll keep it up even though we're not in school!
If you need us for anything, please send us an email and we will sort out your problem.
claire.stott@st-james-ash.tameside.sch.uk
kate.farnworth@st-james-ash.tameside.sch.uk
Click on the dates below for each day's work
Luckily, you all have logins to Reading Plus, Mathletics, TTRS and spag.com. We will be making use of these websites this week. Go to the Home Learning Dashboard for quick links to these site
Take care all of you - we'll miss you xxx
Update - high school applications.
We have received two letters from Tameside about possible problems concerning applications for high school using microsoft e-mail addresses.
I know Mrs Andrews has emailed you all, but I thought I would put the letters here as well.
Hello Class 6!
...and a massively warm welcome back to school! We are so excited to welcome you all into year 6 and we have so many exciting things to look forward to.
The first thing we hope you notice is the classroom. We have worked hard to create a learning space which is as environmentally friendly as possible and we will continue to work throughout the year to reduce waste and and keep our classroom as 'green' as we can.
As we said in our letter to you which went out in the last learning pack, there is still some uncertainty about the SATs tests. Please do not worry about these. We are your teachers and it is our job to make sure you are ready for them in whatever form they may take next year. As soon as we know more about SATs arrangements, we will be in touch.
Remember though, that the tests are just a part of your whole year 6 experience and it is just as important that you are happy and that you leave school equipped with all the skills you need to be a confident, resilient global citizen.
We hope you all have a brilliant year!
Mrs Stott, Mrs Farnworth and Mrs Lowe
claire.stott@st-james-ash.tameside.sch.uk
kate.farnworth@st-james-ash.tameside.sch.uk
julie.lowe@st-james-ash.tameside.sch.uk
General information
PE is on Wednesday
Spellings are set and tested on Wednesday
Homework is set on a Thursday and must be returned by the following Wednesday
Reading record/homework diary must be brought in every day
All children will be given log ins for reading plus, spag.com, TTRS and IXL
Please try to have high attendance and be punctual by arriving at school and leaving at your designated times (not too early nor to late!)
Below is a copy of our timetable for Autumn 1. The timetable looks different to last year, especially with regard to lunchtimes (which may change in a few weeks as we are hoping to have a later lunch) and finishing times. As children will be leaving at different times, we will use the last 20 minutes of the day for small group/individual work.
HIGH SCHOOL APPLICATIONS
You now need to apply for your child's high school place for September 2021. We have sent home a letter today (Thursday 3rd) with all the information.
You need to apply using the online application form on Tameside's website at the following address:
www.tameside.gov.uk/schools/admissions.
The closing date is for application forms is 31st October 2020.
If you have any queries at all, please contact one of us via email.
The whole school focus for autumn 1 is an English topic - THE POWER OF WORDS - and our particular focus is THE JOURNEY, based on and exploring the experiences of refugees. Our class text is THE BOY AT THE BACK OF THE CLASS by Onjali Q Rauf, which tells the story of Ahmet, a young refugee from Syria, who appears one day in school and is befriended by the narrator. I won't give anything else away! In Geography we will locate the countries that refugees come from and follow the routes they take to try to find safety. In Art, we will sketch portraits showing different emotions. We will also look at the reasons people seek refuge and leave their countries and explore first hand stories of refugees. This topic also lends itself really well to this half term's PSCHE themes of stereotyping, intolerance and bullying.
English
As well as reading The Boy at the back of the Class, we will also look at some picture books that tell the story of a refugee's journey in different ways. Based on all the books we read in class, we will write letters, diary entries, recounts, news bulletins, cinquain poems and finally a narrative version of a journey.
Each day the children will either do half an hour of Reading Plus, a small group guided reading session with a teacher or a whole class comprehension.
There will be a weekly lesson covering grammar and punctuation as well as weekly spellings.
Maths
We will be continuing to use the fabulous Power Maths books to help with our maths learning this year! We will begin the year easing you back into number work by revisiting what you learnt in year 5 and making sure you feel confident before we move on. Here are some of the areas we will be covering in 3 separate units:
Unit 1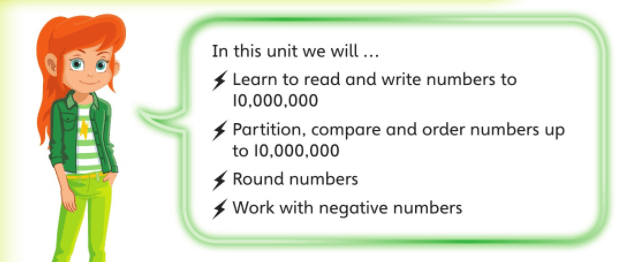 Unit 2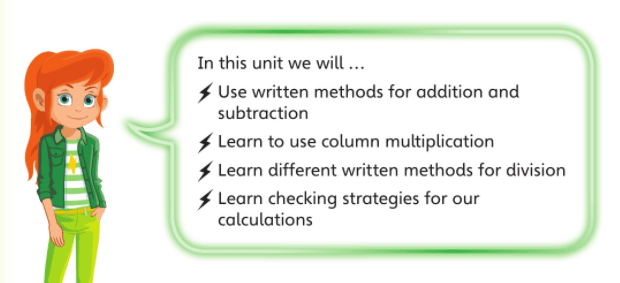 Unit 3

Our science topic this half term is 'light'. We will be using your scientific knowledge from previous year groups to develop your understanding of light and shadows. We will investigate how light travels, how light is reflected, how we see, what light is made up of, we will make periscopes and try to split light to create a rainbow with prisms. See the document below for a bit of a head start!
RE
Our RE unit for this half term is:
What does it mean to be a Muslim in the UK today?
Lunch time Prayer
For health and strength and daily food,
We thank you, God. Amen
---------------------------------
Our End of Day Class Prayer
At the end of the day, we would like to say
Thank you God for a lovely day
Please keep us safe till the morning
Amen