Welcome to Year Five
Mrs Wilde and Mrs Vaughan help the children in Year 5 with their learning
Please click the link to MEET THE TEACHER 2021
My email address is: WildeS@sja.fa1.uk
Things to bring to school
Every day: reading diary and reading book
Wednesday – Completed learning log (homework)
Wednesday - PE Kit (come to school in your PE kit on Wednesdays)
Thursday afternoon - appropriate shoes for outdoor sports
Homework information
There will be a learning log challenge that will be set every Wednesday, which should be returned to school the following Wednesday.
Children are given spellings (every Monday) to learn at home. They need to remember them for the spelling test on Friday.
We also expect that the children will be spending time reading and learning their times tables and/or working on 'My Maths' and 'Reading Plus' at home. I may also set tasks on Teams.
We ask that you initial all completed homework and reading for your child in their homework diaries. Thank you.
Scroll down for the list of homework tasks for each half term.
Summer 2
Monday 13th June 2022 - Wednesday 27th July 2022
Topic: Who do you think you are?
A cross-curricular focus
Who do you think you are?
This is a cross-curricular topic. Children will be participating in research about their family, looking at their family tree and finding out about the origins of their surname. They will examine the changes in UK society over time.
English
You can find all of the weekly spellings on the spelling app (on this website). Children will be reading a range of texts including fiction, non-fiction and poetry.
Where my wellies take me (Michael Morpurgo)
How to Live Forever (Collin Thompson)
Poetry of Valerie Bloom and Benjamin Zephaniah
Coming to England (Floella Benjamin)
Look at our online library section of the website to access the books
Maths
Week 1: Multiplying and Dividing Decimals
Week 2: Geometry and Properties of shapes
Week 3: Position and Direction
Week 4-5: Metric and Imperial Units plus Timetables
Week 6: Volume and Capacity
Other subjects
In science, we are learning about stages of human development

In computing, we are to write our own emails

In French, we are speaking/writing about the seasons and weather

In PSHCE, we are learning about keeping healthy and SEALs 'changes'

Reading: Scribbleboy

In RE, we are considering 'Gospel' stories and their relevance today

Summer 2: Homework
Week 1 - Investigate your family
Week 2 - Create a collage about your favourite things
Week 3 - What were your highlights of Year 5?
Week 4 - Book Review
Week 5 - Find and write out your favourite poem
Week 6 - Create a poster about ways to stay healthy
Children will have the homework explained to them before they bring it home. Labels will be in their homework books. Thank you for helping them learn at home! You assistance is appreciated.
Class 5 Logo Competition
And the winner is..... Number 8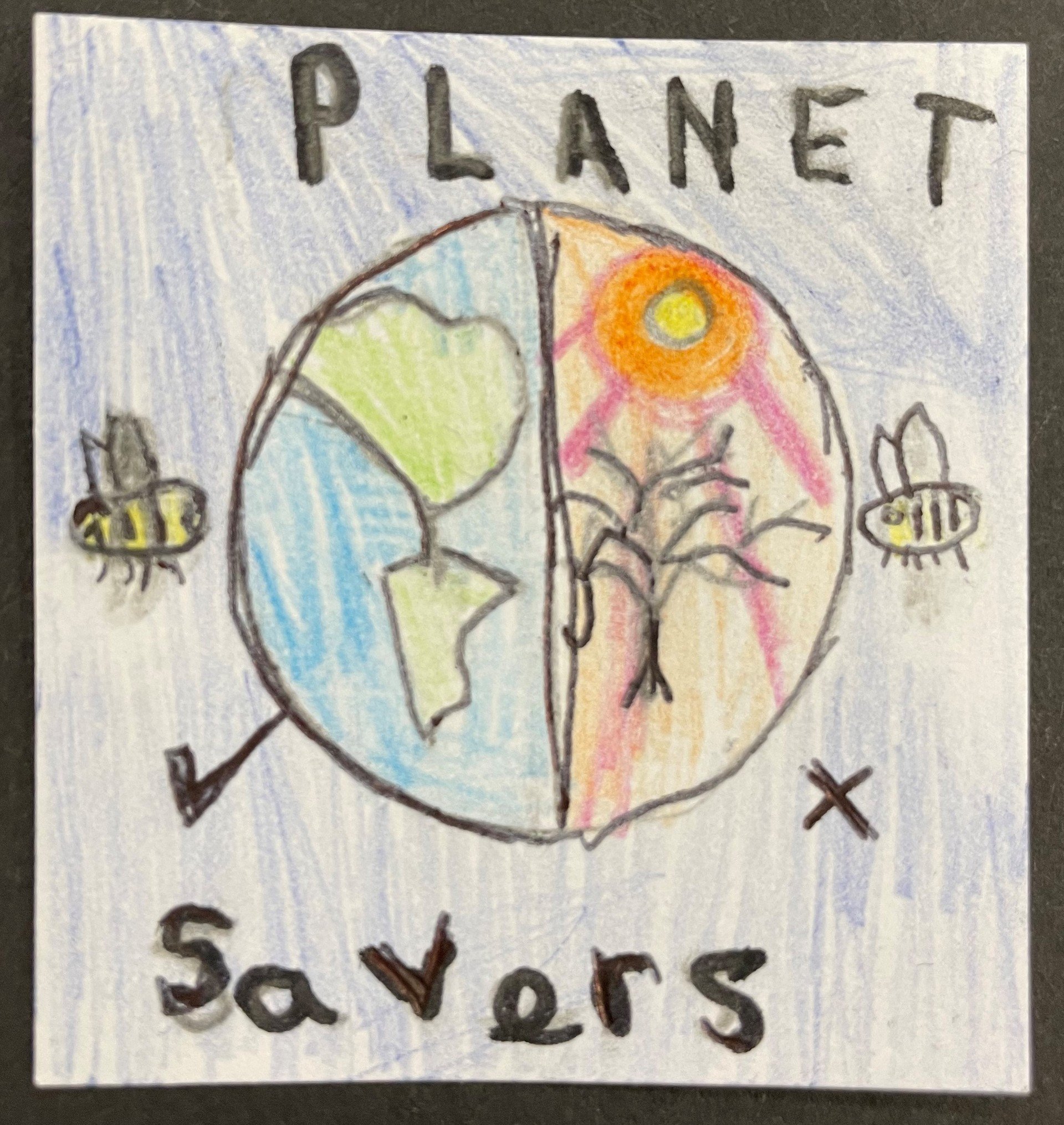 Maths links - Angles


Do you want to do extra maths at home?!
Here is the link to White Rose Maths, which is the scheme we use in school - linked to Power Maths.
There are loads of activities in here and you can choose the appropriate level to do.
Don't forget to look our for your activities on My Maths and TEAMS!
If you are interested in First Aid, there is a free online course for children and parents.
Just click the links to access: First Aid part 1
Our class prayers
At lunch time:
For health and strength and daily food, we thank you God.
Amen
At the end of the day:
Now the day is over, we lift our hands and say,
Thank you heavenly Father/God - for today,
We're sorry for the wrong things, but glad about the right,
Keep us heavenly Father/God, in your love tonight.
Amen