Mrs Goodwin, Miss Somers, and Mrs Kousar warmly welcome you to Class 2.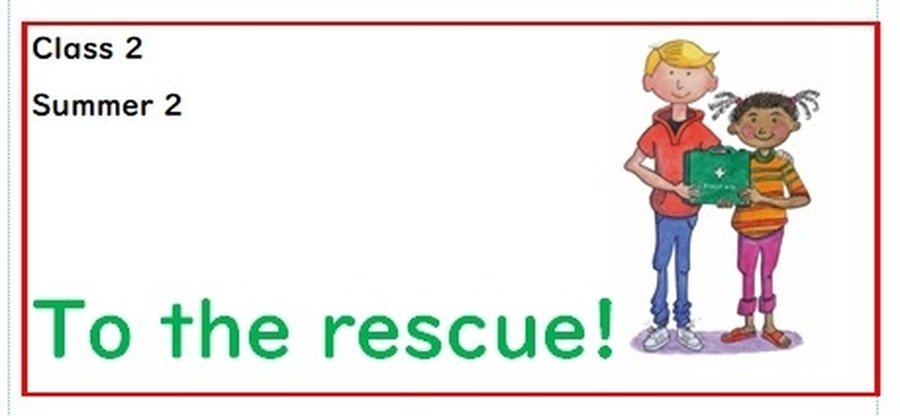 Welcome to Summer term 2!
We will study a PSHCE based topic this term, To the rescue. We are going to be learning how to do basic first aid in am emergency as well as thinking about healthy living. We are going to think about people who help us locally as well as reminding ourselves about the pioneering people that we have covered in history such as Mary Seacole, which of course links to our first aid work.
In English, we are going to read Eat Your Peas by Kes Gray and will use this to inspire our own stories as well as some non-fiction writing about how to be healthy. In maths, we will be learning to tell the time as well looking at different measures. Our science this term will spark off with our exciting Great Science Share in week 1 where we will have a day of science along with the other schools in the trust followed by a big share at the end of the day. Watch out on Twitter for updates! Following that, we will be looking at animal lifecycles which will involve us observing and caring for our own caterpillars in class.
In RE, we are going to be thinking about this question, 'How should we care for people and the world and why does it matter?' This will look at people's motivation for caring for others and will involve examining some religious stories including the creation story. For our computing work, in connection with our healthy choices work, we will be thinking about screen time and how to take responsibility for our use of the internet.
As well as our work in class this term, we are going to be performing in a fabulous end of year production, competing in sports day and also spending a morning in our Year 3 classroom! It's a fun and busy term with lots to do and celebrate :)