Welcome to Class 2!
Mrs Goodwin, Mrs Kousar and Miss Somers work in Class 2.
Our topic for Autumn Term 1 is....
Traction Man!!!!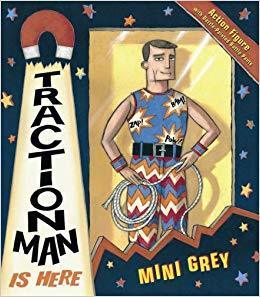 Through this amazing story by Mini Grey we will be doing lots of science investigations as well as learning about the properties of different materials.
For other information please follow the links below...
Please chat to Mrs Goodwin, Mrs Kousar or Miss Somers (we are all lovely) in the yard before or after school (we get lonely if you don't) about anything that isn't covered here.
If you do need a sit down chat, then come and ask and we will happily arrange something.
Please remember to check your Friday note regularly for important school news and events.