Miss Hallam and Mrs Bashir would like to welcome you to Class 1
Our topic for Autumn 1 is
Once Upon a Time.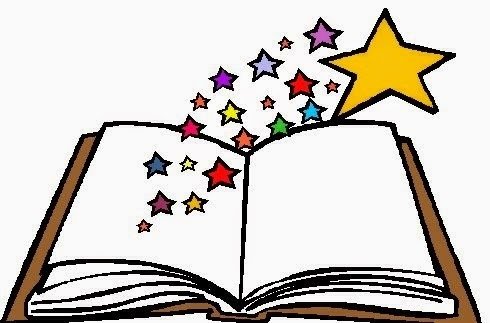 ENGLISH
Through our 'Once Upon a Time' theme, we will be sharing many traditional tales together - particularly the story of the Three Billy Goats Gruff. We will act it out, draw story maps and learn actions to help us retell it and read it. We will build bridges to help the Billy Goats Gruff get across to the other side. We'll use our best adjectives to describe the Troll and make masks to bring him to life!
We'll be learning lots more phonics to help our reading and practising forming our letters (and numbers) correctly to improve our handwriting.
MATHS
In Maths this half term, we will be learning about:
Number & Place Value (counting forwards and backwards to 100, counting in twos and tens to 100, finding one more and one less, using a number line, writing numerals to 20)

Measurement (measuring length, mass, volume and time)
OTHER SUBJECTS
In Science we will be learning about EVERY DAY MATERIALS where we will investigate and learn about what objects are made of and why.
In R.E. our theme is all about Understanding Christianity: Creation.
Our P.E. lessons will teach us Multi-Skills on Wednesdays with Miss Terri. We will have extra sports and activities to practise our skills and team work with Mr Rusholme too. Please remember to bring PE kits every Monday morning and take them home at the end of the day on Friday. It's important that everything has your child's name on, even their pumps please.
P.S.H.C.E. will be all about NEW BEGINNINGS. There are lots of those in Year 1!
In Music we'll learn lots of new Harvest songs and we'll have class lesson with Mrs Ratcliff from Tameside Music Service each week.
During the half term, we'll get chance to do gardening with Mr Faithfull and cooking with Mrs Iqbal as well.
We're certainly going to be busy!
REFLECTION TIME
During the school day, there are dedicated times where we collectively stop, think and reflect. Children are invited to join in with these prayers.
Lunchtime Prayer
Thank you for the world so sweet,
Thank you for the food we eat,
Thank you for the birds that sing,
Thank you God for everything.
Amen
End of day prayer
Thank you Lord for this nice day,
Bless our work, our friends, our play,
Amen
Our classroom and playground have prayer spaces that children may visit too.
What can you do to help your child at home?
Share your child's

reading book

with them each night. It's important to talk about the book together (the words and the pictures) and please sign their Reading Diary each time.

Spelling Bee practice.

Every child has a login to this area of our website where they can practise the common exception words and spelling patterns they are learning in class.
Ensure that your child completes their

Learning Log

activity each week and brings it to school on Wednesday.
Look on the

Fun Stuff

speech bubble to find other useful links.
Please come and talk to us if there is anything else you want to know or discuss. You'll find us on the playground before and after school for a quick chat. If you need longer, please make an appointment and we'll be happy to meet with you.