Miss Hallam and Mrs Bashir would like to welcome you to Class 1
Our topic for Spring 1 is
Art - Pattern.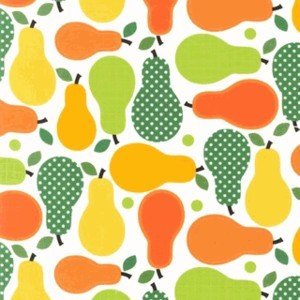 ENGLISH
This term in English we are going to be reading the book Monkey Puzzle by Julia Donaldson. We will being finding out about different animals using non-fiction and poetry texts. We will be looking at writing fact files about wild animals and using lots of adjectives in our writing.
MATHS
In maths this half term we are going to be ordering non-consecutive numbers, learning about money, solving addition and subtraction problems and writing addition and subtraction number sentences. We will continue to learn about 2D and 3D shapes.
OTHER SUBJECTS
Our Topic this half term is 'Pattern'.
In Art we will be looking at different artists who use patterns in their work. We will also be creating our own patterns and completing observational
In Science we are going to be learning about different animals and their characteristics. We will also being carrying out scientific experiments and learning the best way to record our results.
In R.E. we are going to be learning about stories in the bible and the message of forgiveness.
Our P.E. lessons will teach us Gymnastics on Wednesdays with Miss Terri. We will have extra sports and activities to practise our skills and team work with Mr Rusholme too. Please remember to bring PE kits every Monday morning and take them home at the end of the day on Friday. It's important that everything has your child's name on, even their pumps please.
P.S.H.C.E. - We will be thinking about our goals and how we can be successful in achieving them.
In Music we'll have class lesson with Mrs Ratcliff from Tameside Music Service each week.
During the half term, we'll get chance to do gardening with Mr Faithfull and cooking with Mrs Iqbal as well.
We're certainly going to be busy!
REFLECTION TIME
During the school day, there are dedicated times where we collectively stop, think and reflect. Children are invited to join in with these prayers.
Lunchtime Prayer
Thank you for the world so sweet,
Thank you for the food we eat,
Thank you for the birds that sing,
Thank you God for everything.
Amen
End of day prayer
Thank you Lord for this nice day,
Bless our work, our friends, our play,
Amen
Our classroom and playground have prayer spaces that children may visit too.
What can you do to help your child at home?
Share your child's

reading book

with them each night. It's important to talk about the book together (the words and the pictures) and please sign their Reading Diary each time.
Children will be given three new

spellings

each week. We ask that you practice these at home will children, along side us learning them in school.

Spelling Bee practice.

Every child has a login to this area of our website where they can practise the common exception words and spelling patterns they are learning in class.
Ensure that your child completes their

Learning Log

activity each week and brings it to school on Wednesday.
Look on the

Fun Stuff

speech bubble to find other useful links.
Please come and talk to us if there is anything else you want to know or discuss. You'll find us on the playground before and after school for a quick chat. If you need longer, please make an appointment and we'll be happy to meet with you.