Welcome to our website!
We hope you enjoy your visit.
It's Harvest Time
"I am only I, but I'm still someone. I cannot do everything, but I can do something. Just because I cannot do everything does not give me the right to do nothing."
(Motto from an Amish school in Pennsylvania)
At this time of year we think about those around us, both near and far, who are less fortunate than us. This year we are collecting food for local food banks in the Ashton area and also, with other schools and churches in our parish, collecting money towards the Christian Aid project 'healthier futures for women and girls in Ethiopia'.
Every donation will help.
Thank you.
Click below to read more about the Ethiopia project:
Class 6 have written a poem together to remind us to face new beginnings with faith and bravery. They shared their wise words beautifully in their class assembly.
We all go through changes in our lives
Which make us feel nervous, excited or scared,
But if you hold your head up high,
You'll meet your goals and reach for the sky!
When people around you face a change
Don't be a stranger, try to be kind
A helping hand, you can can lend
This is a recipe for being a friend
A problem shared is a problem halved
So try to be brave and face the change
If you have faith you will succeed
Faith, friends and family are all you need.
Go to the Virtual Office for a full screen version of our School Calendar.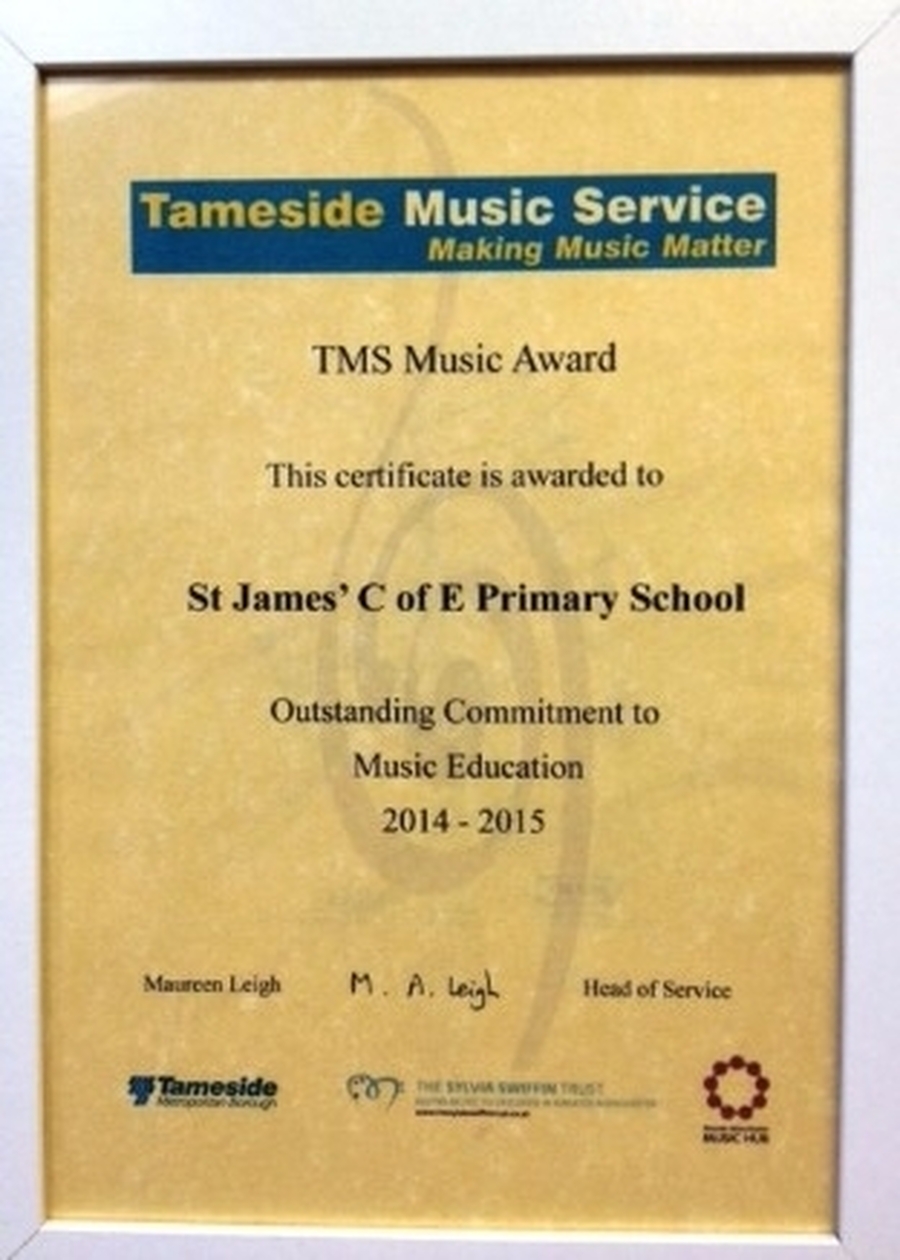 Great News! Outstanding Commitment to Music Education at St James'.
Attendance News
The 'Best Class Last Week', was:
Class 5 with 99.7% attendance.
The 'Best Class for the Year so Far', is
Class 2 with 96.9% attendance average.
Nursery Children achieved 98.8% attendance last week
(A religious event on Thurs 24 Sept resulted in slightly more than 50% attendance and has impacted on otherwise excellent average results, lowering averages by 2.5%.)
Please take a moment to share your views of our school through Parent View.