Welcome to our website!
We hope you enjoy your visit.
School is now closed until Wednesday 2nd September.
Have a great holiday everyone.
Great News! Outstanding Commitment to Music Education at St James'.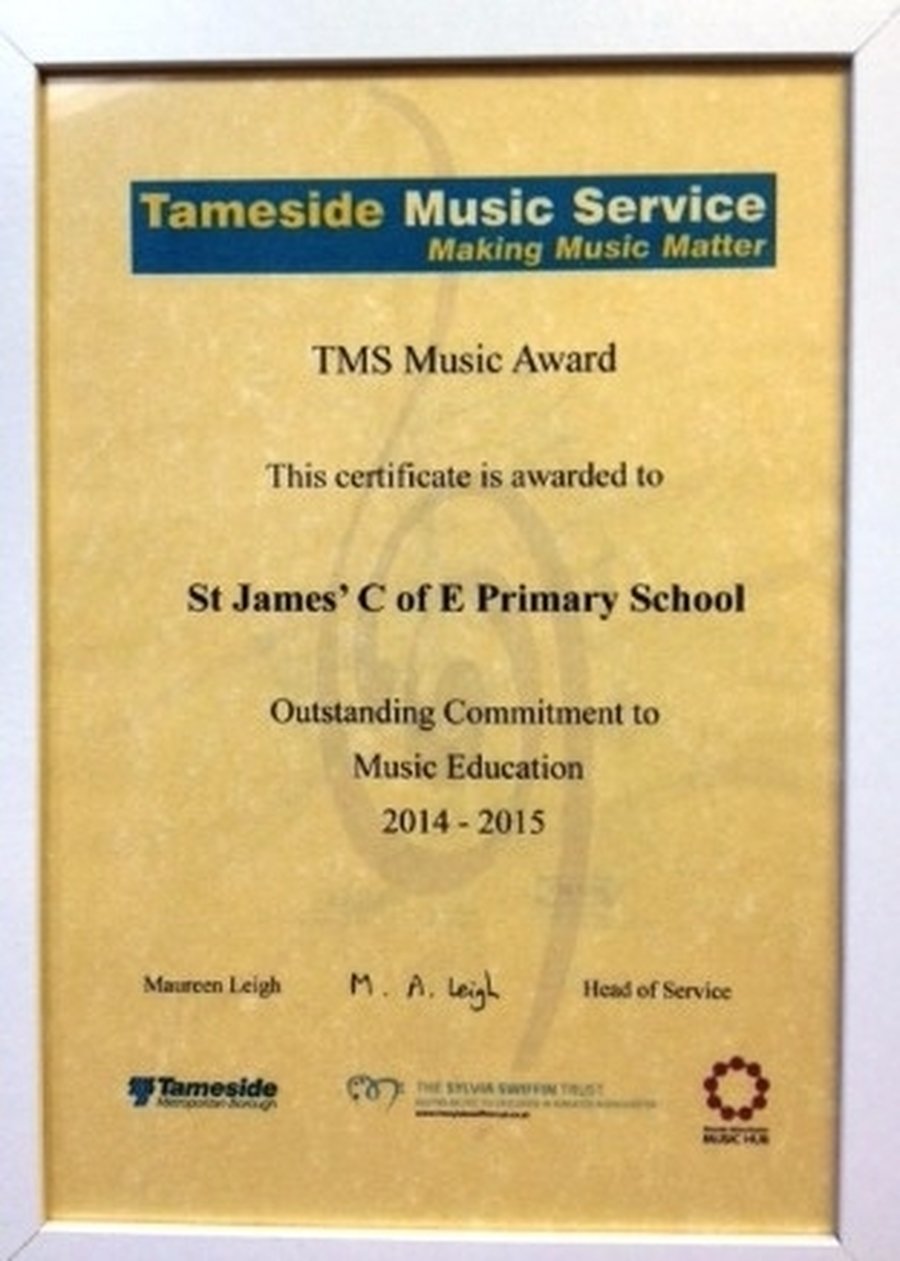 | | |
| --- | --- |
| Year 5 had a great time at Robinwood! | |
The Keymaster

Summer Show Performance

With all three shows now complete, we could not be prouder of all our children. Their performances have been second to none - absolutely fantastic!

Thank you to our audiences, we hope you enjoyed it as much as we did.
Go to the Virtual Office for a full screen version of our School Calendar.
Well done everyone. We really enjoyed your performance - your music, your drama and your singing.
Thank you!
Attendance News
Well done!
32 children with 100% and a further 90 children with 98 or 99% Attendance (All year)
8 children with 23 consecutive years at 100% (between them!)
School Aged Children's Average for the year is 97.4%
The Best Class Average for the year is Class 6 with a staggering 98.5%
Please take a moment to share your views of our school through Parent View.