Welcome to St James' Foundation Stage Unit.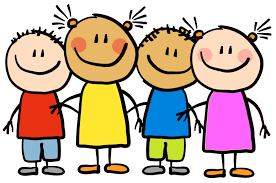 Mrs Thomas, Mrs Harper, Mrs Roberts, Mrs Sykes and Mrs Ali would like to welcome all of the nursery and reception children and their families.
Starting Times
The school day for nursery and reception children starts at 8:50am. The nursery session ends at 11:50am and reception children finish at 2:50pm. Parents and carers are welcome to come in at the beginning of the session to help their children write their name and begin an activity. During the summer term, we ask reception parents to let their children come into school be themselves, to help them to get ready for Year 1.
Snack and lunchtimes
The children in FSU are offered a healthy snack during the morning, usually fruit, milk and a breadstick or malt loaf. They also regularly bake their own snacks and so we ask for a voluntary contribution of £5 per half term to help fund these costs.
Reception children eat their lunch on the FSU site and are all entitled to free school meals under the Universal Free School Meal entitlement.
Class Prayers
Before snack and lunchtime prayer:

End of day prayer:

Thank you God for this nice day.

Bless our friends, our work, our play.

Amen
Library, reading and home school books
Parents are encouraged to come into school and choose a book to share at home. Nursery children can change their library books on a Monday morning on arrival to school and reception children can change their books on a Tuesday after school at 2.50pm.
Reception children also have reading books which are changed by the staff with the children during the week as needed. We strongly encourage parents to read books with their children every day.
Nursery and reception children all have a home-school book which has a weekly newsletter about the things that we have been doing in class. Children can use the book to write, draw and add pictures of the things that they have been doing at home, we love to share them! Reception children will also have short pieces of homework in these books matched to their needs and ability.