Welcome to Cl

a

s

s

4
Mrs Nichol, Miss Kenworthy, Mrs Mutch and Mrs Richards help us in our class.
Class 4 had a fantastic time getting ready for the Royal Horticultural Society Flower Show at Tatton Park. They planned, designed, planted and grew their garden around the theme of Vincent Van Gogh.
And.... the good news is...
We won!!

St James' were awarded the best primary school garden and also earned second place in the People's Choice Vote.

Well done!

We are very proud of everyone involved.
~~~~~~~~~~~~~~~~~~~~~~~~~~~~~~~~~~~~~~~~~~~~~~~~~~~~~~~~~~~~~~~~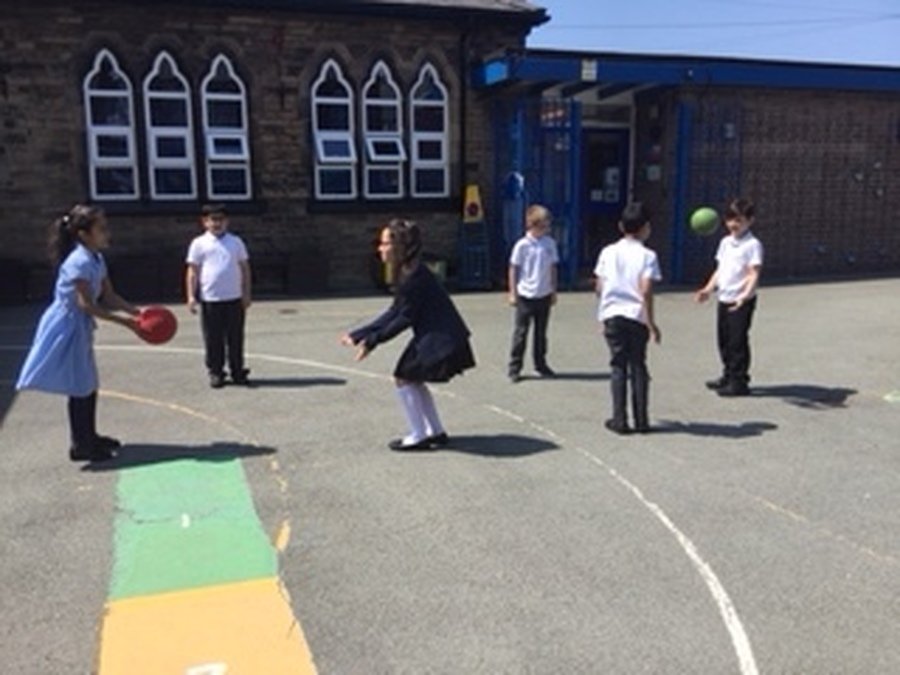 This half term's topic is:
Be Active, be healthy
We are really looking forward to learning about how to keep ourselves fit and healthy through diet and exercise.
In English, our book of focus is Eliot Jones, Midnight Superhero. We will be planning and writing our own short story, a newspaper article and an end of year poem. We continue to build upon our comprehension. grammar and punctuation skills.
In mathematics, we will be cementing our knowledge on short division, four digit addition and subtraction, using the formal written methods. We will be looking at fractions and decimals in more detail. We will learn to apply this knowledge to word problems.
In Science, we will be looking at the digestive system. Later on in the term, we will focus on food chains; identifying producers, predators and prey.
14th June
Well done Libby! Excellent learning log :-)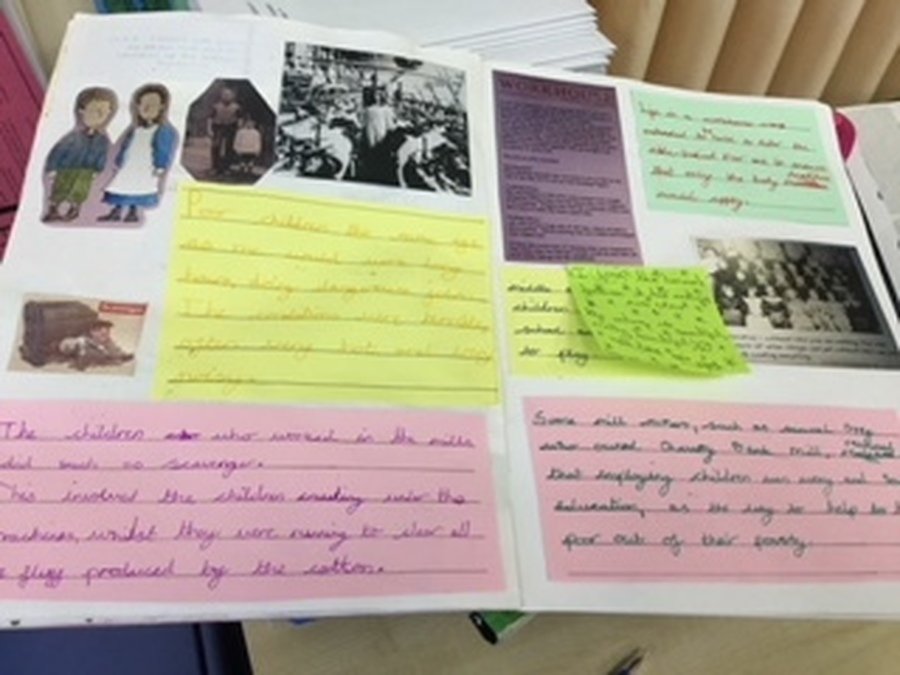 24th May
Well done Alfie and Sofija! Your interpretations of 'Starry Night' are wonderful! I love the different textures.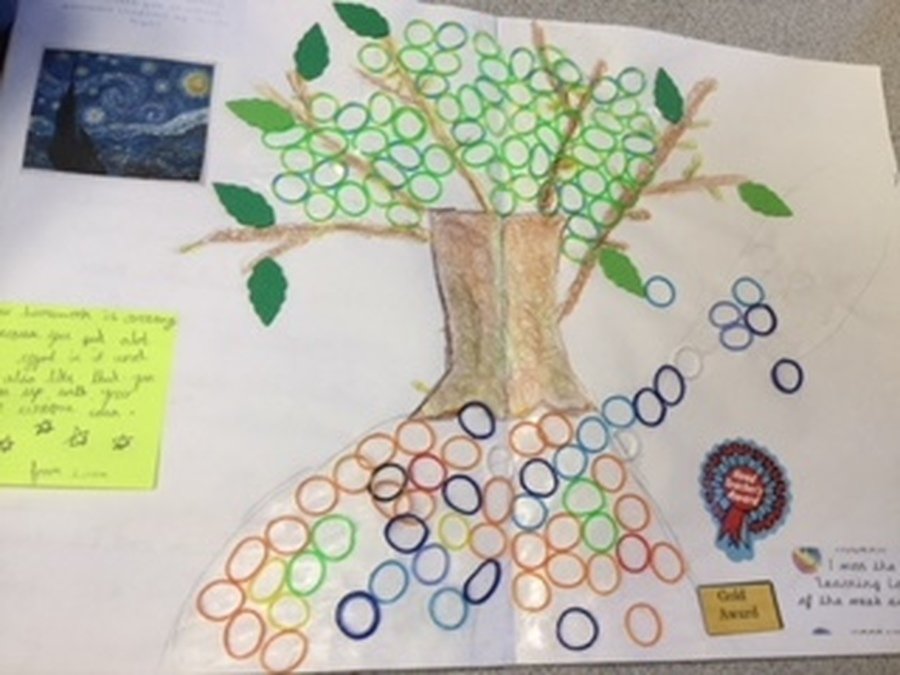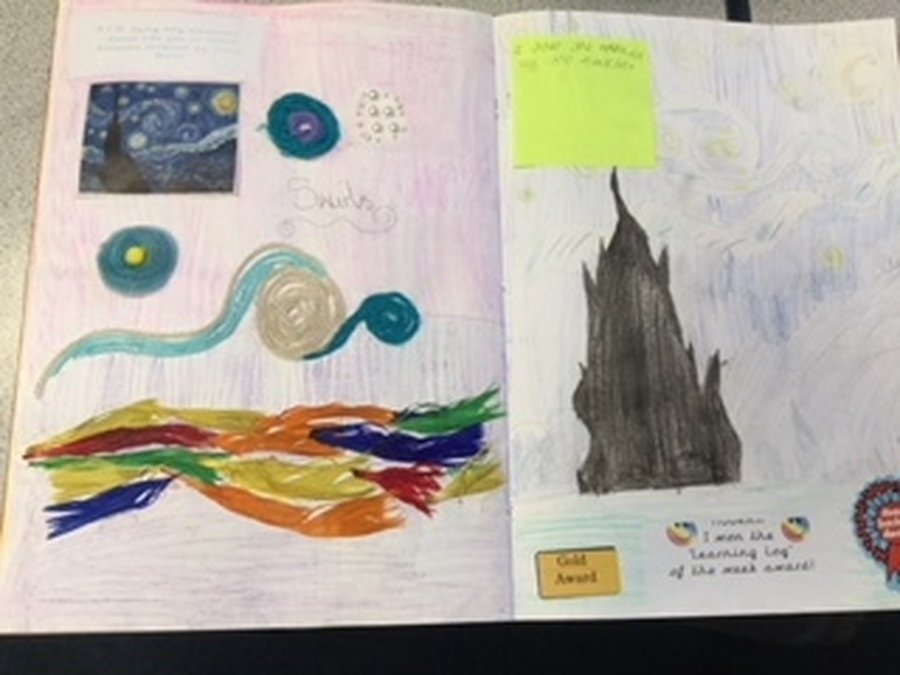 10th May
Well done Yammi and Layton! Excellent learning logs :-)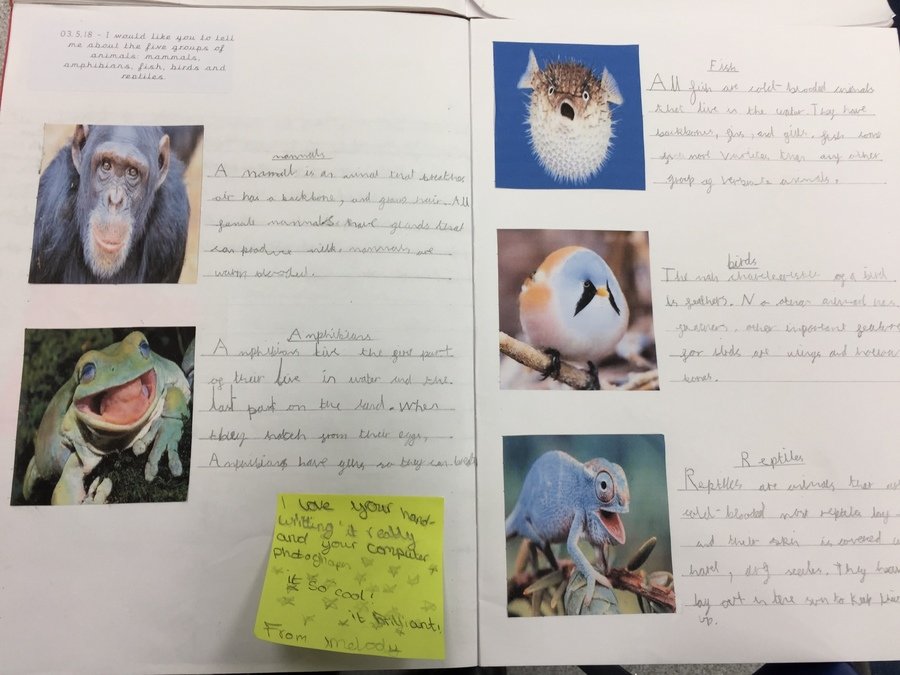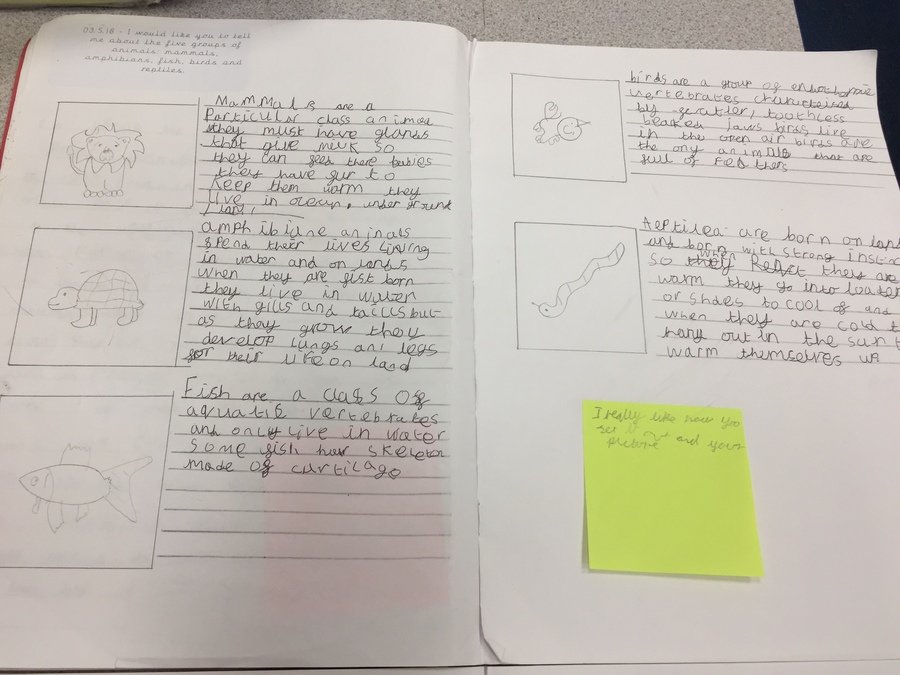 4th May - Well done to Kyran and Sofija for winning this week's learning log! Amazing descriptions and images of The Industrial Revolution.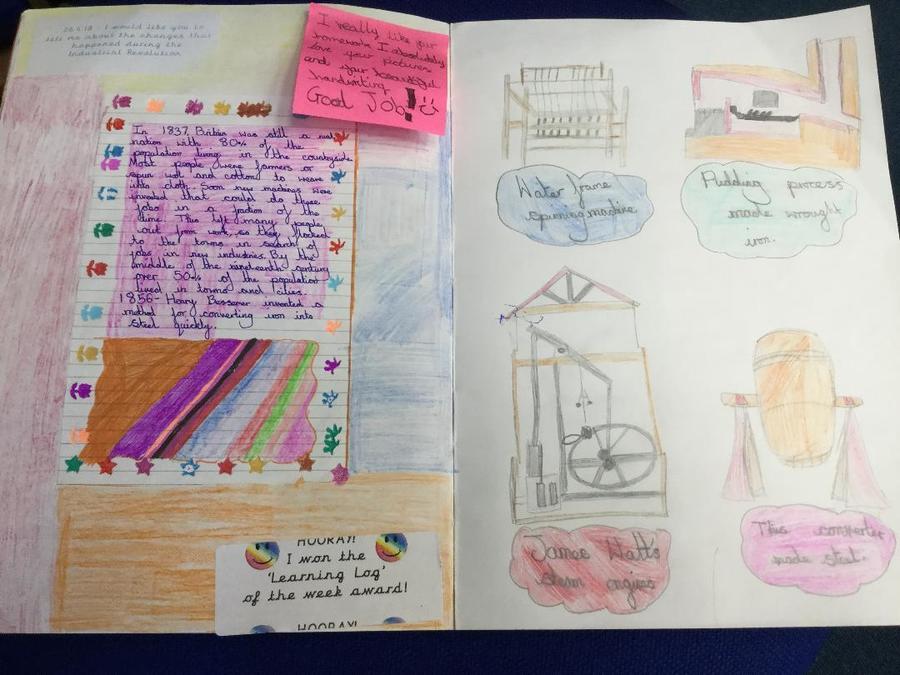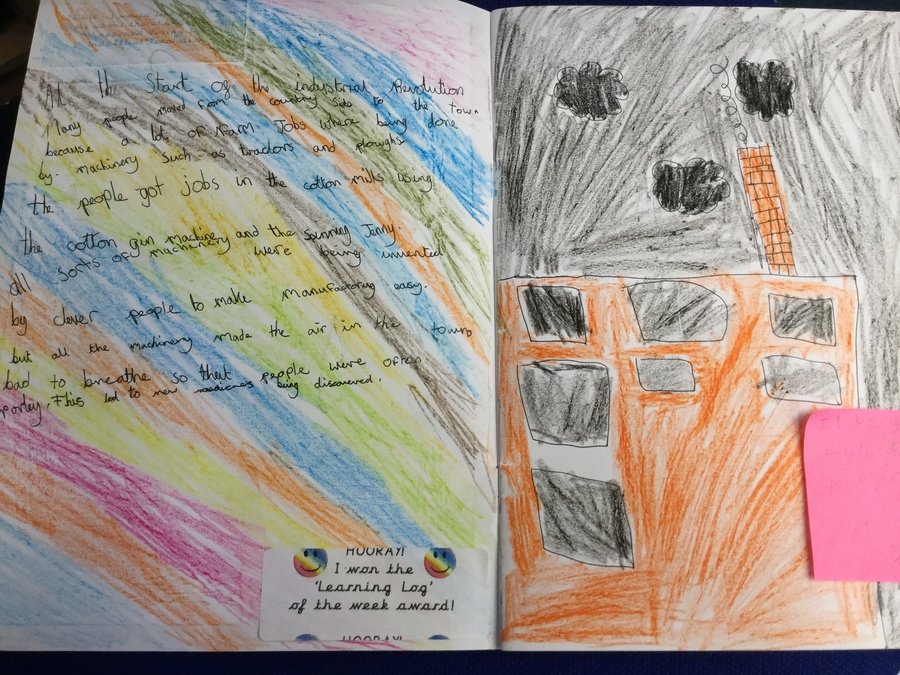 The children have excelled themselves in Art this week. Their depictions of buildings and inventions from the Industrial Revolution have turned out wonderful! Charcoal was very tricky, but worked a treat :-)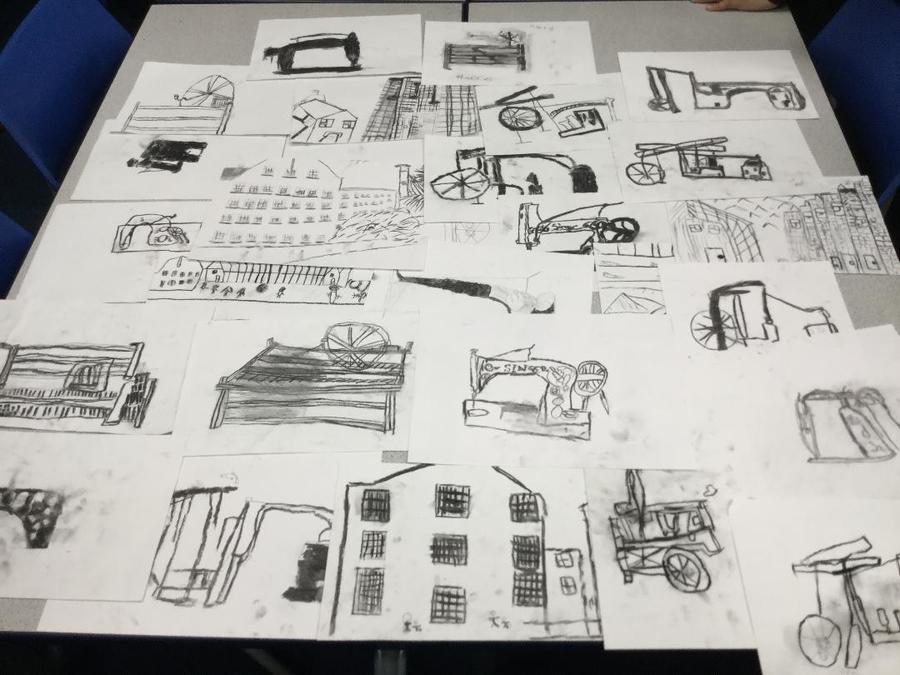 27th April
Well done to Nikkie, who has won this week's learning log. I love the bright colours and the character mugshots.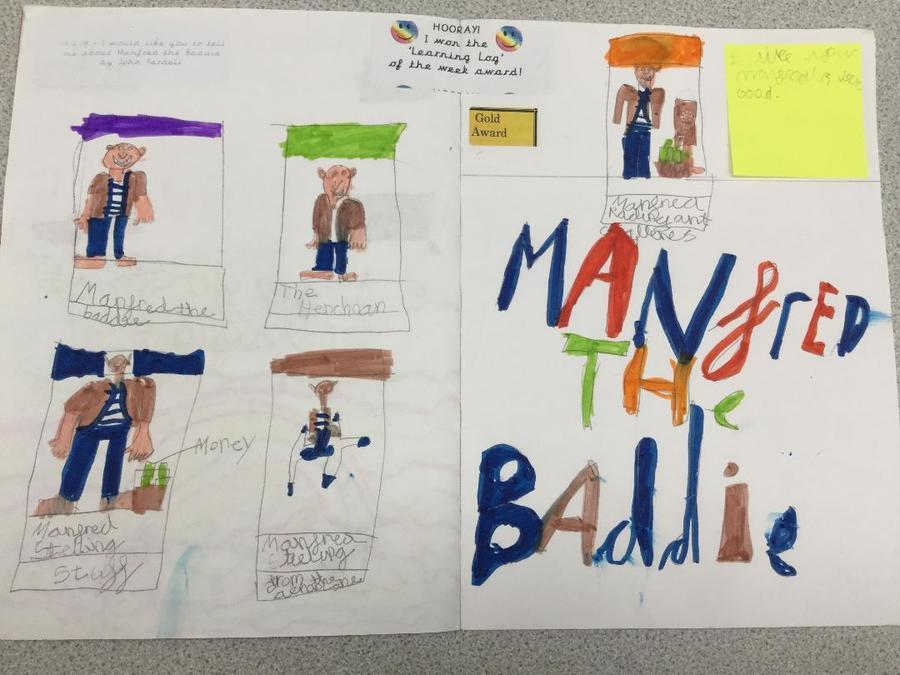 Well done to Hajra!, who won the 'All About Me' learning log this week.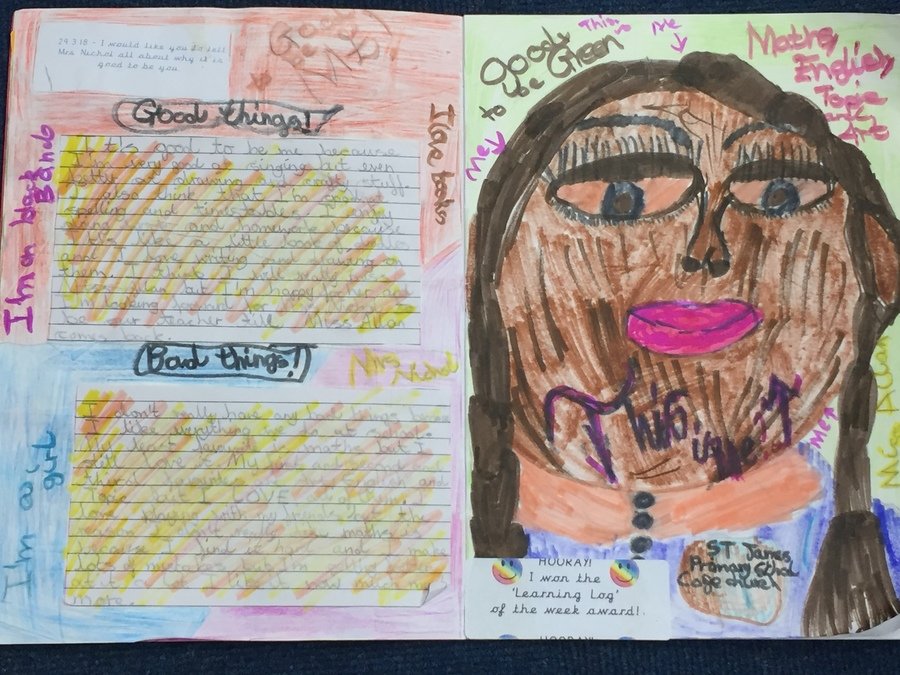 We are here to work with you to help your child achieve the best they can. You are very welcome to come and talk to us at the beginning or end of the day.
Our learning log winners of the week: Luna and Yammi!
Well done :)
We went to the Art Gallery at Ashton-under-Lyne's Library on Friday 19th January. We looked at work from L.S Lowry and Harry Rutherford.We learnt how to draw 3D images within industrial landscapes. We also learnt how to draw people in a similar style to L.S Lowry. We had such a great morning.
We went to the Manchester Museum on Friday 1st December to take part in an Ancient Egyptian workshop. We loved meeting the mummy Azru!
We went on a super trip to 'One Adventure' in Droylsden on 24th October 2017. We took part in 3 activities, laser tag, night line, and archery. We had such a great time together.