Miss Allan, Mrs Mutch and Miss Robinson help us in our class.

This half term's topic is:
Be active, be healthy!
We will be learning all about teeth and the digestive system, healthy eating and a healthy lifestyle, as well as taking part in lots of sporting activities.
We are here to work with you to help your child achieve the best they can. You are very welcome to come and talk to us at the beginning or end of the day.
Email: hayley.allan@st-james-ash.tameside.sch.uk
This half term...
Maths -
Children will be focusing on roman numerals, addition and subtraction, word problems linking to multiplication, division, addition and subtraction, word problems linked to measurements and area and perimeter of shapes.
English -
We will continue to do daily guided reading, handwriting and spellings every week. Please try and listen to your children read at home and sign their diary so we know this is happening regularly. We will also be spending time writing a story linked to a book we will be looking at in class, and we will also be writing a non chronological report.
Science -
This half term we will be looking at animals and humans, in particular, teeth and the digestive system.
All other subjects will be taught through our topic 'Be active, be healthy!' in a fun, cross-curricular way!
Learning Log of the week winners this week, 29th June 2017, are.... Imaan and Olivia! Well done!
On Monday 24th April, class 4 spent the day making a roe deer and two butterflies out of willow with a willow artist! These sculptures are for our entry at Tatton Flower Show this year! Keep checking back to see any preparation that we are doing! (P.s the children were the photographers for the day!)
Year 4 had a fantastic time on 21st March investigating rivers as part of our Geography topic this half term. We learnt all about the different features of a river and we looked closely at the River Medlock. We measured the speed of the water, and we found out about the different creatures living in a river. We had so much fun!
On Friday 17th March, 4 children from our class went to Tatton Park with Miss Allan and Mr Faithfull to share our initial ideas for our entry into the schools garden competition at Tatton Flower Show 2017! We are really excited about our project.
We had a great time at King George's Park sketching the landscape on Monday 30th January!
We had a super time at Manchester Opera House last half term! George's Marvellous Medicine was a great show! Thank you to our parent helpers.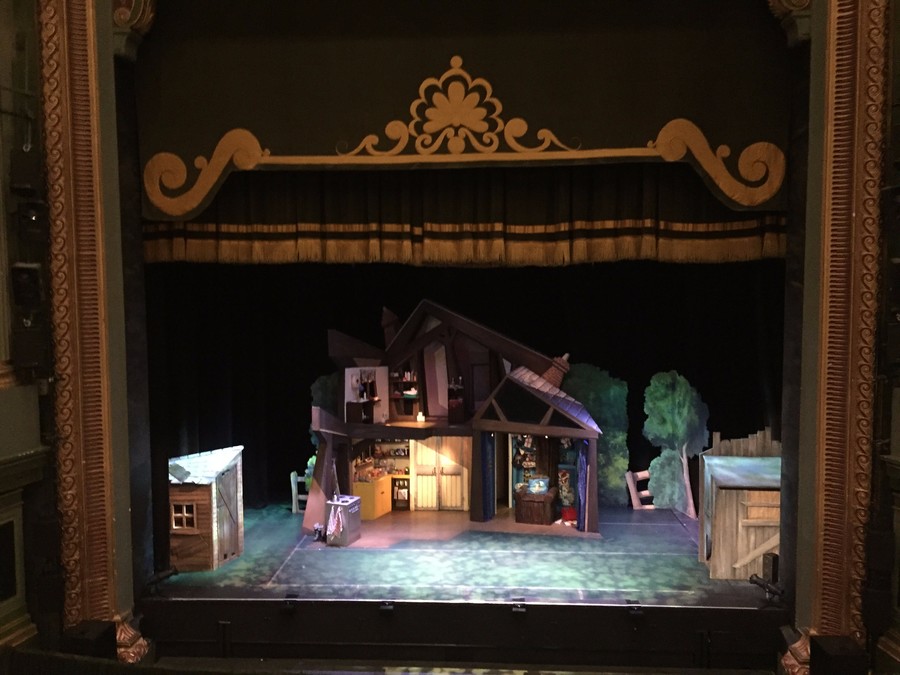 Here we are making our canopic jars last half term! We have used newspaper and modroc to create our jars' head. We loved getting messy and creating a 3D sculpture.
RHS Tatton Flower Show 2016! - Last year, the year 4 class put on a brilliant garden based on 'The Jungle Book'. We are going to do the flower show again in July 2017.