Summer 2
This half term our topic is 'Sporting Heroes!'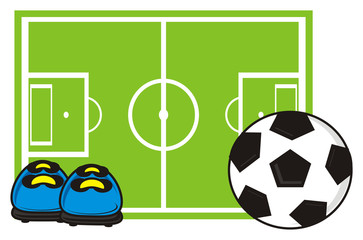 Week 1: Game, set, match!
This week we will start with a WOW afternoon looking at Wimbledon! Working in groups, they will look at: What sport is it for? Where does it take place? How long does it last? Can they name some famous tennis stars? They will then be presenting their findings to the class! We will also be planting our own sunflowers this week, ready to watch them grow and flourish over the half term!
Week 2: Wimbledon through the years…
This week the children will be learning about how things have changed over the years, thinking about clothing, equipment and prizes! They will compare their findings with what happens today.
Week 3: How does your garden grow?
Class 2 will be using their green fingers this week! They will be looking carefully at how their sunflowers are growing and thinking about the things plants need to survive. They will also observe whether some have grown better than others and if so, why could this be?
Week 4: Where in the world is the Australian Open?
Back to tennis this week, class 2 will be looking at the Australian Open! We will locate Australia on a map/globe and find out about any differences or similarities to London. They will also be thinking about what a continent is...are there any they can name thinking about where our focus will be this week?!
Week 5: Artist for a day!
We will finish off our topic by creating sunflower 'pinch bowls' using clay and paint. How creative can they be...we can't wait to find out! Learning about different artists, such as Van Gogh, the children will also use their own plants for inspiration.
Weeks 6 and 7: We will look at where we are up to...
*Throughout this topic, class 2 will be learning about all different types of sports and sporting heroes, not just tennis. They will be specifically linking their PSHCE work to consider the attributes that a person needs to be come a great sporting athlete and how they can overcome any potential obstacles going forward. In science they will also be thinking about how healthy eating is linked to success.