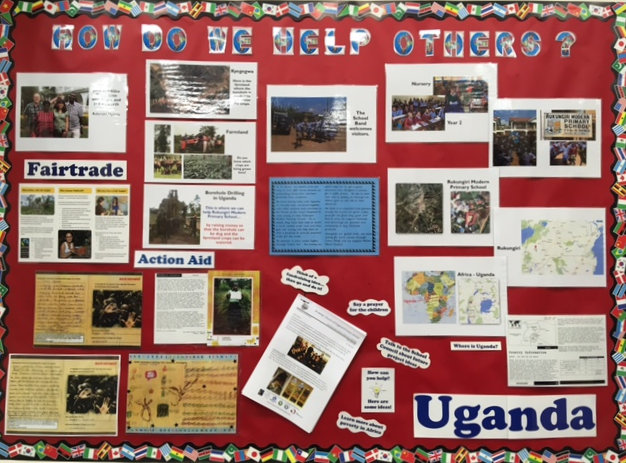 We have supported Rukungiri Modern Primary School in Uganda by helping to raise money for a borehole to be drilled - this will provide water for the crops to feed the children and the school community.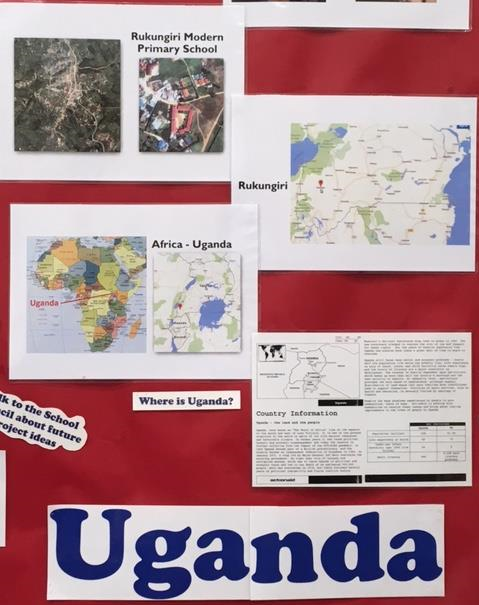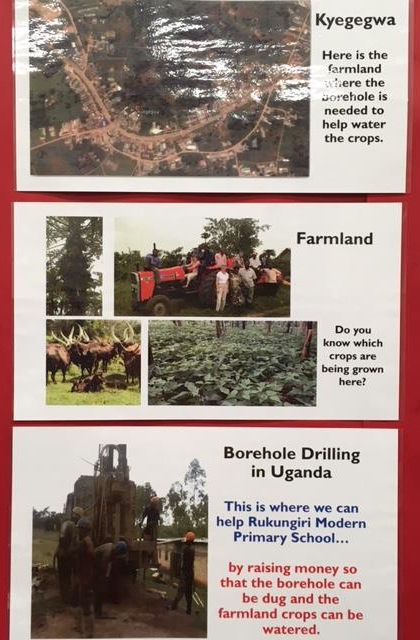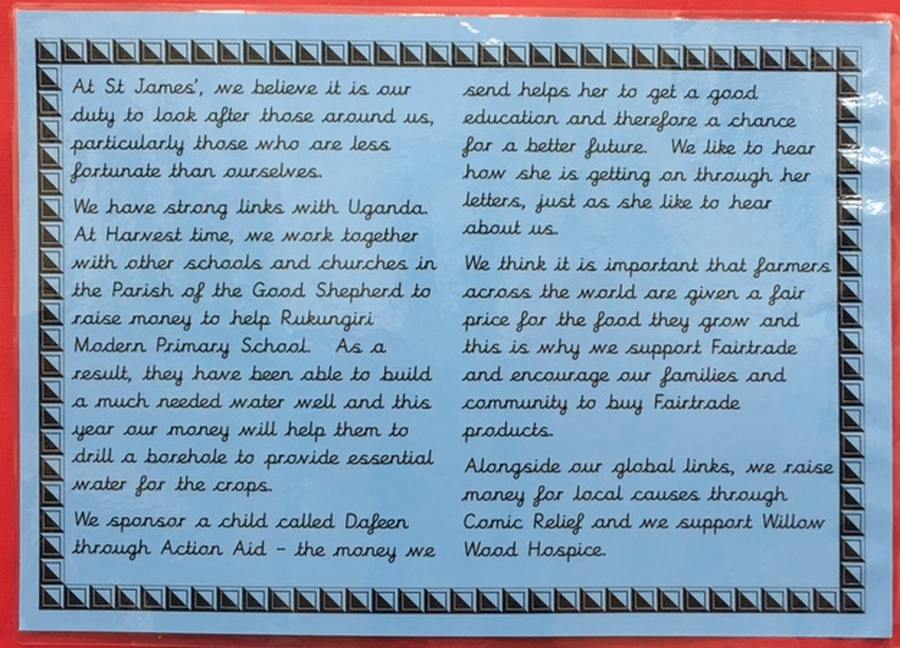 We support Action Aid by sponsoring a child in Uganda. Her name is Dafeen and we exchange letters throughout the year to find out how she is getting on. (Click here to visit the School Council page.)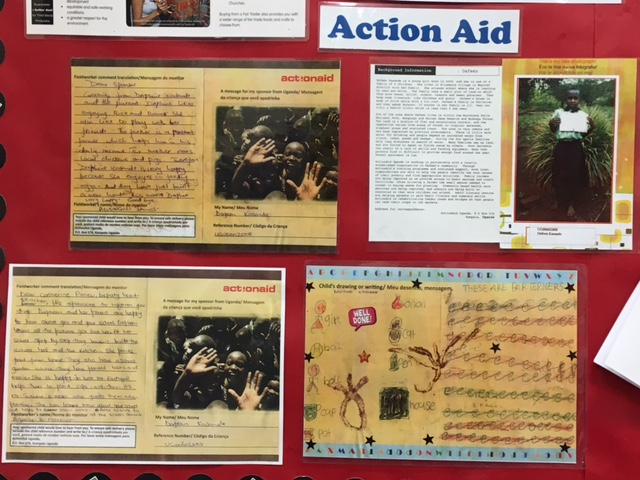 To find out more about Action Aid click here.
Find out more about Rukungiri Modern Primary School click here.
And to find out about Fairtrade click here.
Fairtrade is about better prices, decent working conditions, local sustainability, and fair terms of trade for farmers and workers in the developing world. As a school we support Fairtrade.